We are starting a new series about the history of automobile modification brands. Today we are going to talk about Toyo's little brother, Nitto. This article will be split into two parts. A link to the second article will be available at the bottom of this post.
The History of Nitto
The Early Years of Nitto
Nitto arrived on the scene in 1949. Initially, Nitto mainly exported bias ply truck tires and a limited selection of standard-size car wheels. By the 1960s, Nitto was sending tires throughout the global market. Most Nitto customers were in the Middle East and the United States in the 60s. Later, Nitto hit a wall and even hit came close to bankruptcy. More on that later.
Nitto grew rapidly throughout the 60s and 70s, expanding to a California-based sales office. Toyo acquired Nitto in 1979. During the 1980s, Nitto pulled out of the Japanese market due to poor sales in Japan. They showed 6 million dollars in sales in 1992, but again very little from Japan. Most of their revenue came from the United States.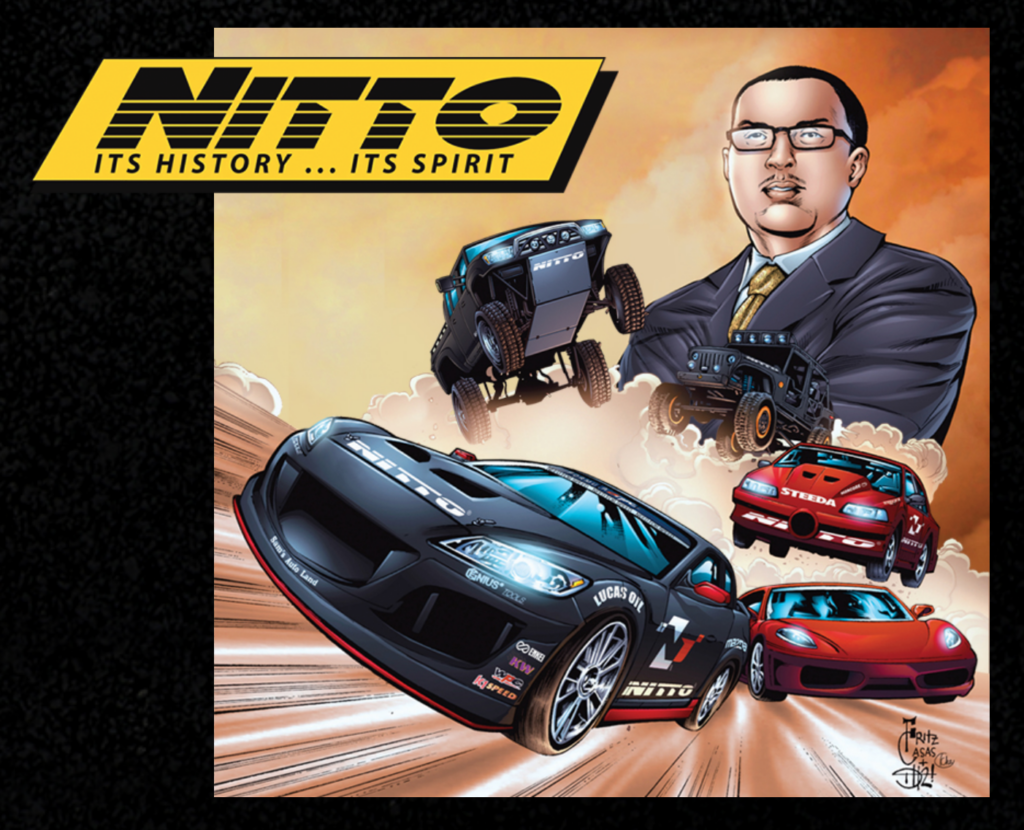 Nitto in the 90s
Tomo Mizutani, the owner of a service shop in Yokosuka, Japan, was a vehicle modification enthusiast. Toyo handpicked Tomo to either fix Nitto or bury it.
After joining Nitto, Tomo traveled to the United States to work at the Nitto US headquarters. At this point, Nitto only had three staff members. He recalls requesting less than ten dollars for a 3-ring hole puncher from Office Depot. He was denied by Toyo's Japanese office and spent money from his pay on the hole puncher. He recalls this was his first investment since moving to the United States.
He later decided to travel to motor vehicle enthusiasts' events throughout the United States and hear what potential customers had to say. He started by visiting automotive shops and later attended automotive events. He funded this traveling with his pay as he knew Toyo was more interested in closing down their Nitto branch than investing in his market research.
Learning the Market
He spoke to thousands of potential customers and auto enthusiasts. The most consistent request from enthusiasts was a greater selection of tire sizes. Many enthusiasts said they didn't care about the brand as much as customizability. The interaction with customers was the turning point for the company. A Japanese company that spoke directly to customers in the United States was somewhat unheard of in the 90s.
In 1995, Tomo was invited to a garage sale in Anaheim. He met the owner of a rim manufacturing company. Since they were not competitors, they shared their market research. This contributed to why Tomo started chasing the younger and hipper auto modification market. Nitto began making products from drag racing and modified Japanese imported cars. While this was a step in the right direction, it didn't quite give Nitto the revenue it needed.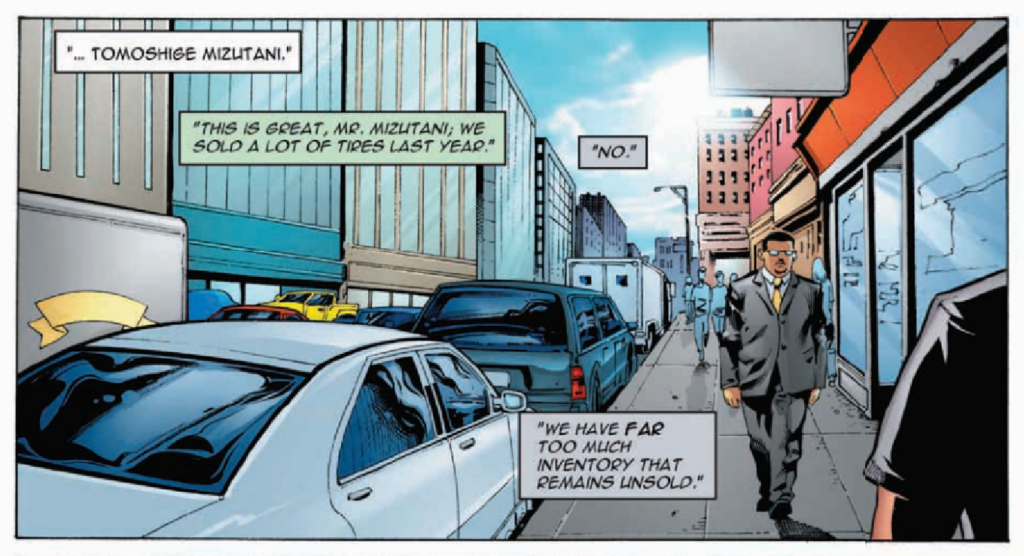 Nitto released a comic talking about the origin and rise of the company. Check it out.
Nitto Close to Bankruptcy
During extensive research by Tomo and his team, they were told they had about six months left before bankruptcy with current revenue predictions. With seemingly little to lose, Nitto focused on the enthusiast-friendly products requested by automobile enthusiasts around the United States. This time Tomo wanted to enter the off-road truck market. He saw great potential.
Tomo pleaded with Toyo. He knew that there was an emerging lifted truck trend in the United States. In the late 90s, he requested 25 million to manufacture a new line of truck tires called Grapplers. He was rejected many times by Toyo. Finally, after years of pleading, he agreed that he would resign if the new truck tires weren't sold.
Mahalo for Reading
Did Tomo end up being able to stay with Nitto, or was he replaced? Check out the next article to see How Nitto pulled through nearly going bankrupt.